Buyers ''driven out of London''
Mon 12th Nov, 12:05:59 GMT
The lack of affordable housing options in London is compelling some
buyers
to opt for homes in towns within commuting distance of the capital, it has been claimed.
A spokesman for the National Housing Federation (NHF) said that while towns in the commuter belt offer many benefits for those who live there, including more space than they would be able to have in London, some people are not enthusiastic about living there.
"A lot of people would prefer to remain in the city but actually find themselves forced to a commuter town because it''s simply not affordable to live in London anymore," he said, adding that first-time
buyers
and growing families in need of more room are among those most likely to head out of the capital.
In the Queen''s speech last week, it was revealed that government planned to bring in new regulations and establish a dedicated Homes and Communities Agency as part of the Prime Minister''s drive to build 240,000 new homes every year until 2016.
However, the NHF spokesman commented: "While we definitely need more homes in and around these commuter towns, we also need to build many more homes of all types – not just one and two bed flats, but all sizes of home – actually within London itself."
News Home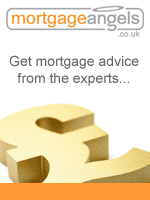 ---
Print

Send to a Friend
Discuss in Forum

RSS Feed
---
Share this article:
Digg it

Del.icio.us
Reddit

Newsvine
Nowpublic
---