Consumers warned about ''risks'' of long-term mortgages
Tue 13th Nov, 11:34:35 GMT
People faced with long-term
mortgage
deals could find themselves having to pay large early repayment charges (ERCs) if they need to end their deal early, it has been suggested.
While two-year deals are among the most popular options on the market, some
buyers
have opted for longer team deals that offer the security of knowing how much
mortgage
payments will cost in the coming years.
However, Louise Cuming, head of mortgages at price comparison website moneysupermarket.com, said that changes in circumstances such as the break-up of a relationship or an overseas move can come at a hefty price for those who have long-term deals.
"Longer-term mortgages are very much ''in vogue'' at the moment, but their ERCs potentially have quite a sting in their tail.
"If [people] have to exit quickly they may get a painful payment shock," she added.
The government has recently encouraged the use of long-term mortgages but research from Stroud & Swindon Building Society this week revealed that had a borrower taken out a ten-year fix a decade ago, they would be worse off than if they had taken a succession of two-year fixed-rate deals or a variable
mortgage
.
News Home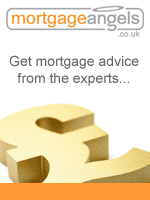 ---
Print

Send to a Friend
Discuss in Forum

RSS Feed
---
Share this article:
Digg it

Del.icio.us
Reddit

Newsvine
Nowpublic
---