House price growth ''slowed in September''
Tue 13th Nov, 11:33:45 GMT
House price growth continued to slow in September, according to figures released by the Department of Communities and Local Government.
Annual house price inflation fell from 11.3 per cent in August to 10.8 per cent in September, with the average house in the UK coming with a price tag of £220,111.
This represents an increase of 0.3 per cent from August, far smaller than the rise reported between August and September last year.
David Stubbs, senior economist at the Royal Institution of Chartered Surveyors, said: "Although today''s numbers show annual house price growth remaining in double digits, the slowdown in the UK housing market can clearly be seen.
"With interest rates at 5.75 per cent and the impact of the credit crunch reducing
mortgage
lending options from many would-be
buyers
, the slowdown in both activity and price growth is unsurprising," he added.
Howard Archer, chief UK and European economist at Global Insight suggested the combination of slowing activity, increase difficulty in obtaining loans and growing affordability pressures would have an impact on the market.
He added: "We expect these factors to increasingly bite over the coming months, leading to further marked cooling in the housing sector."
News Home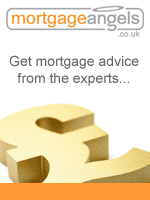 ---
Print

Send to a Friend
Discuss in Forum

RSS Feed
---
Share this article:
Digg it

Del.icio.us
Reddit

Newsvine
Nowpublic
---