Switching mortgages ''gives cost savings''
Tue 13th Nov, 11:35:27 GMT
Homeowners are running the risk of wasting their money if they do not shop around for the cheapest
mortgage
deal on offer, according to an independent financial advisor.
Adrian Kidd, of Mint Financial Services, argued that the "cost savings can be significant" for those who take the time to look at what products are on offer from other providers but said that consumers need to be aware of extra costs providers sometimes charge.
"You can go into a deal that might have a brilliant initial rate but you pay a lot of fees to get that deal.
"So although the cost-savings may be there month to month, the overall cost could leave you worse off," he warned.
Mr Kidd also pointed out that he process of switching mortgages can be "fairly painless" and emphasised that being locked into the wrong deal could mean consumers are simply "chucking away a hell of a lot of money".
Recent research from
mortgage
firm mform revealed that 40 per cent of
mortgage
holders had never switched lenders, with 14 per cent of borrowers not shopping around at all when they come to an end of a deal.
News Home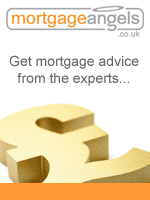 ---
Print

Send to a Friend
Discuss in Forum

RSS Feed
---
Share this article:
Digg it

Del.icio.us
Reddit

Newsvine
Nowpublic
---