Tracker mortgages ''better than fixed-rate''
Fri 14th Dec, 17:17:47 GMT
Tracker mortgages can be better value for homeowners than traditional fixed-rate products, it has been suggested.
Unlike variable mortgages, which have rates that are set by the individual lender, tracker mortgages offer rates that are set a certain percentage above the base rate and are compelled to adjust them as the Bank of England raises or lowers interest rates.
Ray Boulger, senior technical director and spokesperson for
mortgage
adviser John Charcol, commented: "Most of the time, a tracker nearly always gets you better value than a fixed rate
mortgage
, providing the starting point is good.
"We have seen over the last few years that there is always a proportion of lenders who do not move their rate in line with the Bank''s rate," he explained, saying that a tracker product means that borrowers are no longer "at the mercy of [their] lender".
Mr Boulger added that while some
mortgage
providers have reduced the number of products they offer in their portfolio, "availability is not a problem" for those looking for tracker mortgages.
Earlier this week, John Charcol said that tracker
mortgage
customers would be among the first to benefit from last week''s interest rate cut but advised people to get professional advice when shopping around for a deal.
News Home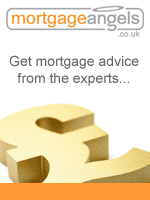 ---
Print

Send to a Friend
Discuss in Forum

RSS Feed
---
Share this article:
Digg it

Del.icio.us
Reddit

Newsvine
Nowpublic
---