Buy-to-let increases in Wales
Mon 17th Dec, 16:12:15 GMT
Demand for buy-to-let mortgages in Wales grew at a record level during the second half of 2007, one leading property investment firm has claimed.
Property for Life attributed the recent surge in interest to the emergence of buy-to-let "hot spots," a phenomenon primarily only seen in Scotland until now.
According to the firm''s managing director, David Austin, the surge in activity confounds the fact that a mere two per cent of UK buy-to-let investors presently hold property in Wales.
But with interest rapidly growing he argues that Wales looks set to be on the right side of UK''s erratic market, which has this year seen wide regional variations ranging from a 22 per cent drop in demand for the north-west to a 25 per cent hike for the Midlands.
Forecasting a good year ahead for Welsh buy-to-let investors, Mr Austin said: "The high demand for rented property continues on its upward path and shows no signs of slowing as immigrant numbers increase and the younger generation put off buying until slightly later in life."
Underscoring jitters in the marketplace, however, a separate report issued by Hamptons International today found that the number of new buy-to-let mortgages taken out across the UK plunged 26 per cent last month.
News Home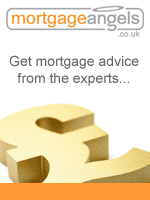 ---
Print

Send to a Friend
Discuss in Forum

RSS Feed
---
Share this article:
Digg it

Del.icio.us
Reddit

Newsvine
Nowpublic
---