Refurbishing kitchens and bathrooms ''good idea'' for sellers
Wed 23rd Jan, 17:04:01 GMT
Sellers
could benefit from renovating kitchens and bathrooms before putting their home on the market, a building expert has suggested.
While most
buyers
are keen to put their own stamp on their new home, Brian Berry, director of external affairs for the Federation of Master Builders, points out that in light of current economic conditions, home improvements can sometimes be very profitable for
sellers
.
"A lot of people that are buying in a falling housing market will not want to be investing more money."
He explained that
sellers
"will get more than [their] money back" if they invest between £5,000 and £7,000 on installing a modern kitchen.
"More elaborate renovations may not give you your money back, but certainly up to date kitchens and bathrooms are good selling point," he added.
Last year, the Halifax warned people considering making home improvements in order to make their property more attractive to be sure that all work is completed to a high standard to avoid the risk of damaging the value of their home.
News Home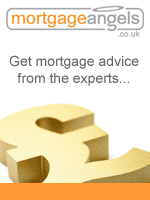 ---
Print

Send to a Friend
Discuss in Forum

RSS Feed
---
Share this article:
Digg it

Del.icio.us
Reddit

Newsvine
Nowpublic
---