Tough towns for students' finances
Fri 11th Jul, 09:42:09 BST
Student''s biggest regular expense is rent and with sky-high property prices some could be paying upward of £100 a week for a shared room, according to a leading bank.
An HSBC study showed that the average price of student accommodation in London, which topped the list, was nearly £40 more expensive than the next town on the list, Plymouth.
The north, unsurprisingly, is cheaper, with the average student digs costing £50 a week.
HSBC youth manager, Lucy Payne, said: "Students'' primary consideration will be what and where they want to study, but they must also keep one eye on their cost of living.
"These days the increasing cost of rent, food and transport mean you really have to think about your income."
According to the Bank of Scotland, the student rental sector was worth £3.5 billion in 2005, reports the BBC.
Halifax published a study earlier this year, which found that the number of households renting privately went up by 107,000, while the number of owner-occupiers dropped to its lowest point in 1998.
News Home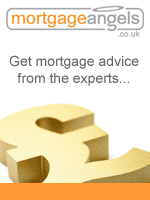 ---
Print

Send to a Friend
Discuss in Forum

RSS Feed
---
Share this article:
Digg it

Del.icio.us
Reddit

Newsvine
Nowpublic
---