How Can Real Estate Agents Diversify In The Face of Online Competition?
Thu 13th Nov 2014
Estate Agent Today recently reported that among all real estate agents, 68% were "willing to diversify their marketing services." More than a hundred independent agents were polled across Britain for this research. Almost 88% revealed a leaning towards online listings (among other things) to achieve better control over the services they were offering. Diversification in the face of online competition is not something new to the business world. From the fashion industry to something as simple as the yellow pages, diversification to online spheres has always led to better opportunities. The following are some ways in the real estate industry can approach this:

Switching Part of the Business Online – There is a reason why so much investment has gone into making online banking a reality. Banks understand the benefit of not moving an inch and simply paying bills with the click of a button. So much so that mobile banking is also pretty common now. You can use your smartphone to stay ahead of your bills. Something as simple as online banking can actually add another dimension to real estate agents' business. You can access a remortgage payment calculator to determine the amount your client is willing to pay. They can collect rent from their tenants or pay rent to the landlords without any wastage of time and energy. Convenience is the key. Similarly, other parts of the business can be diversified online for better results.

Online Reputation Management – Forbes' Carolyn O'Hara wrote an article in which various online reputation managers were introduced and 10 basic things about online reputation management were revealed. In real estate (or any business for that matter), simply having a website is not enough. People take a look at the website of the company, check their digital presence and look for a wonderful user experience in the reviews before they pick a real estate agent. For this, you need an online reputation manager to increase your business and improve your online presence.

Partnering Up – Not everyone wants to diversify online. It would require more resources and not all real estate agents can manage that. Instead, diversification could be achieved by taking a closer look at the core services – most revenue generating services should be focussed on. And who says you have to add more services to your repertoire? Just partner with a company that does and you would be fine. When you refer your clients to that company, your clients will get a preferential rate and you would have added more services without a lot of effort.

Of course, if you wish to diversify on a large scale, you can choose to add more services. For instance, holiday properties in Britain are a booming industry for people who are visiting. You can research about similar tried-and-tested trends and invest in them by adding them to your services.
News Home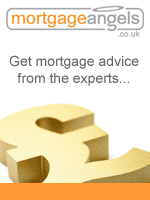 ---
Print

Send to a Friend
Discuss in Forum

RSS Feed
---
Share this article:
Digg it

Del.icio.us
Reddit

Newsvine
Nowpublic
---