Rics reports October price drop
Wed 14th Nov, 13:13:15 GMT
House price growth continued to slow in October with many properties going unsold, it has been revealed.
According to the Royal Institution of Chartered Surveyors (Rics), 22.2 per cent more of its members believed that
house prices
had fallen rather than risen, a sharp decline since September when only 14.9 per cent of those polled believed prices had dropped.
While there is still a shortage of properties on the market, Rics reported that demand for those that are available has also slumped, with 64.9 per cent of the average surveyor''s stock of properties going unsold in October.
Ian Perry, a spokesman for the organisation, said: "The housing market is seeing the awaited slowdown that many had been expecting, with modest falls reported across most UK regions."
East Anglia saw the biggest drop in prices but the only region to escape a fall entirely was London, where new instructions to sell property rose during the month.
Surveyor James Wilson, who is based in the capital, told Bloomberg: "The market is now showing signs of cooling… fewer applicants are registering and properties are taking longer to sell".
News Home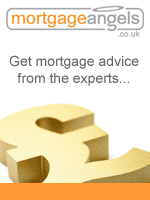 ---
Print

Send to a Friend
Discuss in Forum

RSS Feed
---
Share this article:
Digg it

Del.icio.us
Reddit

Newsvine
Nowpublic
---