Buy-to-let investors ''must do research''
Tue 13th Nov, 11:36:23 GMT
People interested in entering the buy-to-let market should make sure they do their research before they buy a property, it has been suggested.
Chris Horne, editor of landlord advice website Property Hawk, said that while
buyers
had "blindly" become involved in buy-to-let in the past, recent economic turmoil now means that is more essential than ever to be fully prepared.
"You need to do thorough research and maybe look at 50 properties, putting in 50 offers, ending up with two or three that are serious contenders and going forward that way, rather than buying the first place you see," he argued.
Mr Horne also highlighted the need for investors to be prepared to accept that property investment "is a long term business", warning that
landlords
should think about potential long-term returns as opposed to short-term price gains.
According to the Royal Institution of Chartered Surveyors, a predicted drop in interest rates next year would help reduce the deposit would-be investors need to buy an investment property, with the organisation saying this would make becoming a landlord "a more attractive proposition for many".
News Home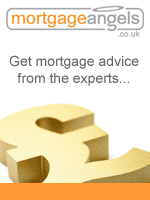 ---
Print

Send to a Friend
Discuss in Forum

RSS Feed
---
Share this article:
Digg it

Del.icio.us
Reddit

Newsvine
Nowpublic
---